PLEASE CHECK BACK OFTEN FOR THE CONTINUING SERIES
Some of our Hall American Team of veterans now retired from military service but still helping other veterans everyday: (Pictured from left to right) Matt Gurniak, Craig Hall and Dave Rhodes.
Call Craig anytime to explain your mortgage financing options as a veteran; here is some general information to get you started.
Financing for veterans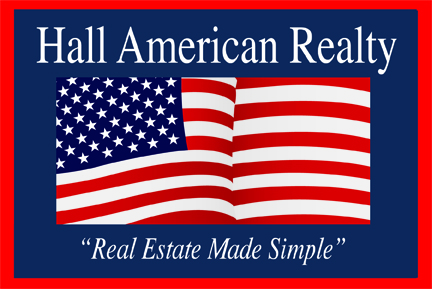 To use the VA Guaranteed Loan
- Least restrictive
o Min 600 credit score
o Highest Debt to Income (DTI) ratio; over 50%
o Zero down
- Max entitlement $453,100; you can borrow more but need 25% down of overage
o Can split entitlement into multiple properties
- Funding fee: 2.15% for first time use, 3.3% thereafter
o Can roll into loan
o Waived for 10% or higher VA disability rating
- Need to prove your eligibility
o Active duty orders, DD-214, Certificate of Eligibility (COE)
- When you sell, you get your VA eligibility back
To use -Texas Veteran Land Board; AKA Texas Vet
- Added entitlement for veterans who are Texas residents
- Use it with VA, FHA, or Conventional
- Cons:
o Funding fee of approx. 1%
§ Pay at closing; CANNOT roll into loan
- Pros:
o Typically lower interest rate than VA
o With 30% VA disability or higher, rate goes down another .5%
Pay attention to your Credit
- Pull credit report once a year
- Don'ts
o Don't try to understand…it's counter intuitive
o If credit is low? Don't try to "fix" it yourself
o Don't use "24 months same as cash"
o Don't close your oldest account; could lower your score
- Do's
o If credit is good? Keep doing what you're doing. Don't try to "raise" it yourself
o Use your credit; Keep low minimum balances on every account
o Pay your bills on time, every time.
Proudly serving our veterans
Craig is a member and mentor for USO Pathfinder. This service organization has created a unique transition model by opening a facility that in military terms can be coined a "rally point" or civilian "one-stop-shop". They connect targeted resources for transitioning service members and their families in more efficient, effective, and positive ways.
https://www.uso.org/programs/rp-6